T1* • 232B Chatuge Way, Hiawassee • 706-896-0932 • artworksgalleryga.com
It is the mission of ArtWorks Gallery and Gifts to provide a venue for the public to view and purchase the highest quality art and crafts created by our member artisans.  We encourage the development of high standards and will provide these artisans with the opportunity to share their knowledge and skills by conducting classes, workshops, and seminars.
ArtWorks stays engaged with the community through its sponsorship of various fairs, by sharing its knowledge with adults and children through affordable classes offered at the Gallery and contributes to the economic development of the community by attracting tourists and new residents who appreciate local art and crafts.
If you are interested in belonging to a group that is dedicated to promoting the arts and crafts of local artists, please join us at one of our Guild meetings which are held monthly on the second Tuesday of every month at Calvary Chapel, 1390 US Hwy 76 East in Hiawassee, Georgia – meetings begin at 4 p.m.   For more information, call ArtWorks at 706-896-0932
ArtWorks is owned and operated by the Mountain Regional Arts and Crafts Guild, Inc., a non-profit organization chartered by the State of Georgia.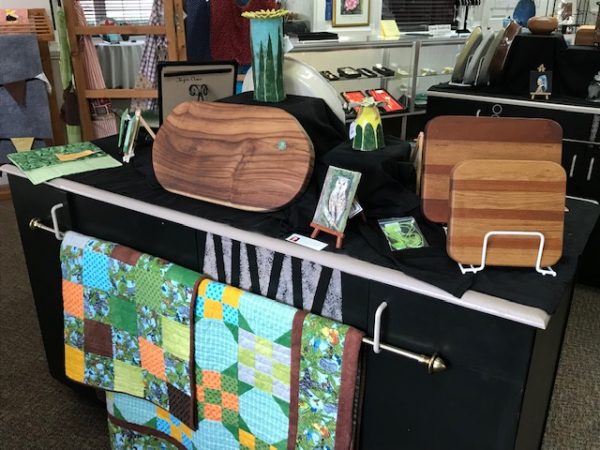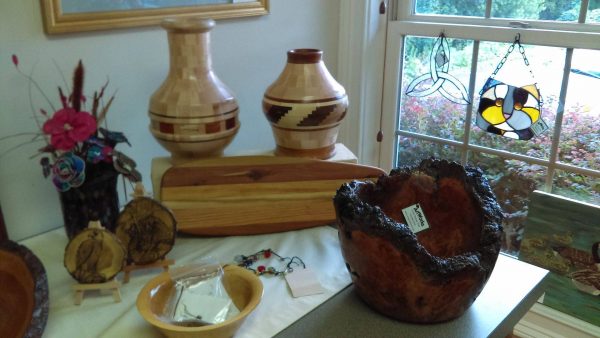 ---